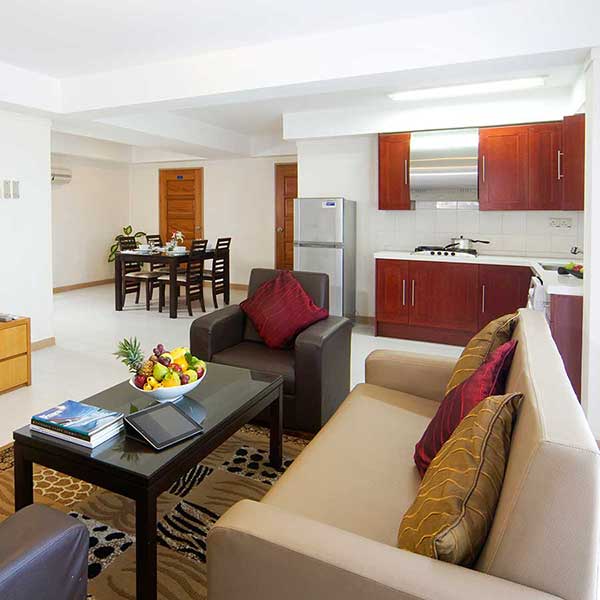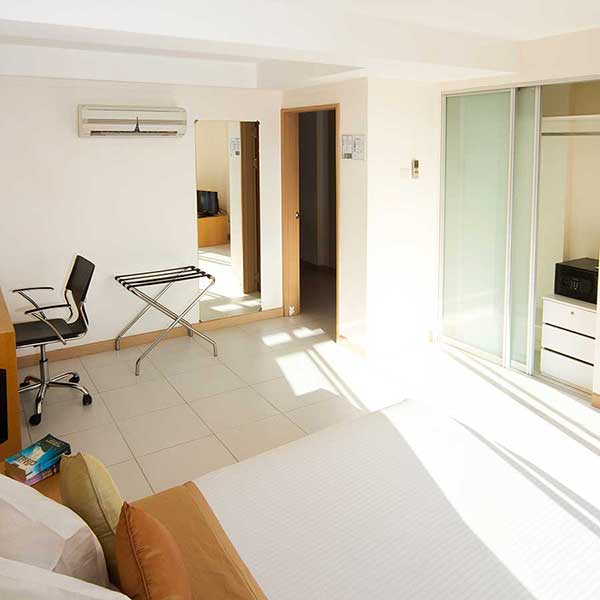 Mookai Suites provides spacious and comfortable accommodation in a convenient location in Male', Maldives. We offer a range of fully furnished two and three-bedroom contemporary-style apartments. Our ample apartments offer diverse quarters for professionals and are family-oriented catering to a range of clientele.
The apartments are ideal for families or groups of travellers looking for spacious, affordable, accommodation for longer stays in Male'. Each apartment features a comfortable lounge area equipped with satellite TV, a kitchen with mini-fridge and tea and coffee making facilities, a workspace with ergonomic chair, queen-sized bedrooms and a balcony with seating.
For any inquiries and further information, give us a call or drop us an email and we are happy to answer any questions and assist with solutions on your search for the perfect apartments in the Maldives.