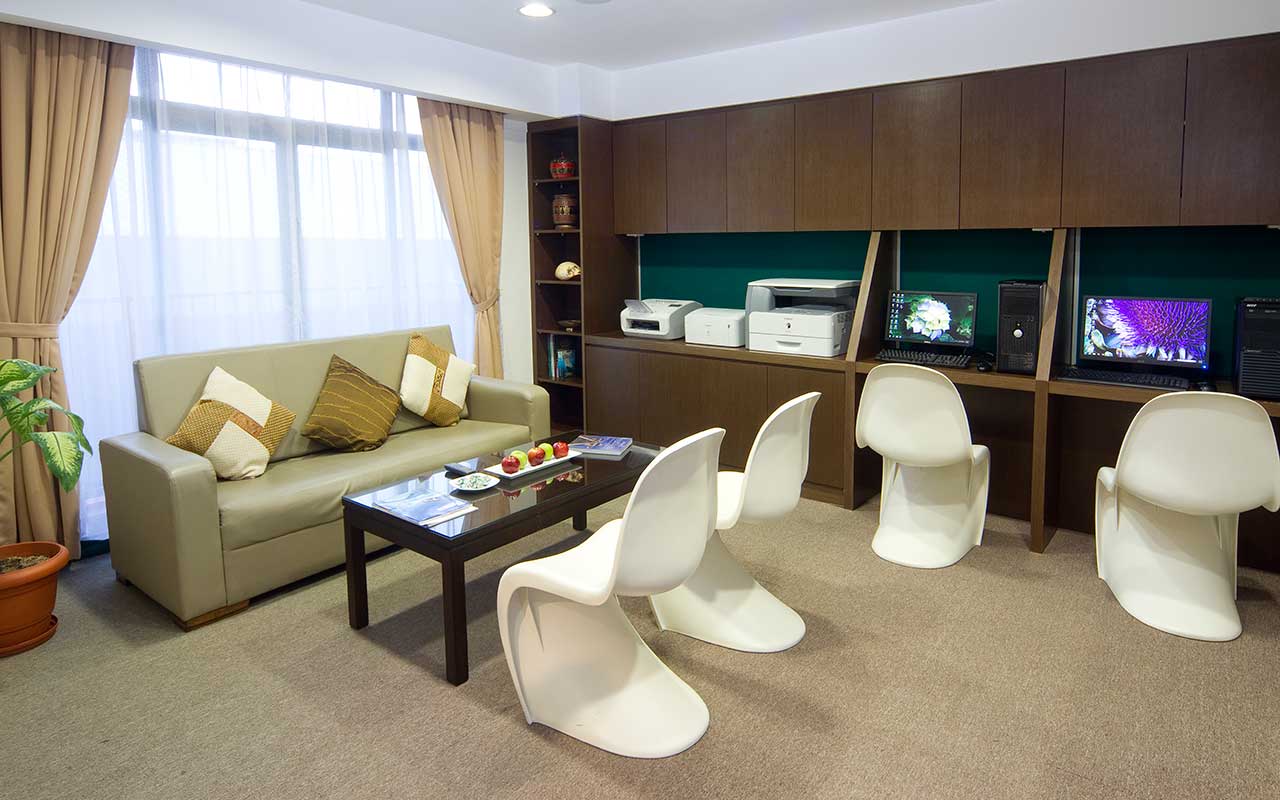 Modern, multi-purpose
Meeting & Conference Rooms
Mookai Suites has four modern, multi-purpose meeting and conference rooms. Meeting rooms accommodate from 8-15 people, while the conference rooms can accommodate 35 in theatre style seating.
Our conference room facilities include:
-A podium
-Flip charts
-Conference system
-Multimedia projector
-Whiteboard with markers
-Sound system
-Microphone
-Photocopy and scanner
-Laptop
We provide snacks and drinks for small events on the same floor, or lunch or dinner can be served at the restaurant on the ground floor.
Contact: 330 9911
Email : [email protected]